The Sound of Music
By Deborah Cowley
Image Reference: deborahcowley.wordpress.com
About the Author
Deborah Cowley was born in India, grew up in Toronto, Canada, graduated in English from the University of Western Ontario and moved to Ottawa for a job. She then spent two years with the United Nations Relief and Works Agency in Beirut, Lebanon before moving back to Ottawa to join the Canadian International Development Agency (CIDA).
Deborah is a writer and broadcaster. She has travelled the worldwide and written more than 100 articles for different editions of the Reader's Digest, many of which have been translated into dozens of languages. She has been an on-air broadcaster for CBC radio in Washington, D.C., and worked for CBC television in London and Cairo, Egypt.
Part I
Evelyn Glennie Listens to Sound without Hearing It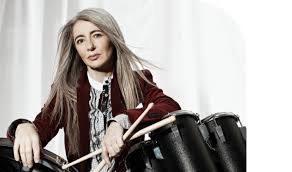 Image Reference: www.themco.ca
"God may have taken her hearing but he has given her back something extraordinary. What we hear, she feels — far more deeply than any of us. That is why she expresses music so beautifully."
Introduction
This is an account of a girl who fought against her hearing disability and made her life a success story. Evelyn Glennie is a multi-percussionist. She can play about 1000 instruments with perfection. She listens to sound without hearing it. She is a source of inspiration for thousands of disabled persons.
(Percussionist: A person who plays musical instruments in which the sound is produced by striking them e.g. drums, cymbals etc.)
Summary
Evelyn Glennie was 11 years old when it was discovered that she was profoundly deaf. She wanted to pursue her career in music but her teachers discouraged her. It was Ron Forbes who recognized her talent & supported her in achieving her goal. He advised her not to listen through her ears but try to sense & feel it in some other way. Soon she was excited. She felt the vibrations of higher drum from the waist above & the lower drum from the waist down. Later she realized that she could feel the vibrations in every part of her body. She had learnt to open her body & mind to the sounds and vibrations. After that, she never looked back. She worked hard with strong determination and received many awards. Apart from the regular concerts, Evelyn gives free concerts in prisons & hospitals. She is an inspiration for deaf children. She has inspired those who are handicapped and made them believe that if she could do that, why not they.
Short and Long Answer Type Questions
Q. How old was Evelyn when she went to the Royal Academy of Music?
Ans. Evelyn was seventeen years old when she went to the Royal Academy of Music in London.
Q. When was her deafness first noticed? When was it confirmed?
Ans. Her deafness was first noticed when she was eight years old and it was confirmed when she was eleven.
Q. Who helped her to continue with music? What did he do and say?
Ans. Percussionist Ron Forbes helped Evelyn to continue with music. He began by tuning two large drums to different notes. He asked her not to listen to them through her ears but to try and sense the sound in some other manner.
Q. Name the various places and causes for which Evelyn performs.
Ans. Evelyn, with a hectic international schedule, gives solo performances at regular concerts. Apart from these, she gives free concerts in prisons and hospitals. She also accords high priority to classes for young musicians.
Q. How does Evelyn hear music?
Ans. Evelyn heard music by sensing the notes in different parts of her body. When Ron Forbes tuned two drums to different notes and asked her to sense the sound without using her ears, she realized that she could feel the higher drum from the waist up and the lower drum from the waist down. She learnt how to open her mind and body to sounds and vibrations. It was sheer determination and hard work. When she played the xylophone, she could sense the sound passing up the stick into her fingertips. By leaning against the drums, she could feel the resonances flowing into her body. On a wooden platform, she removed her shoes so that the vibrations could pass through her bare feet and up her legs. She herself said that music poured in through every part of her body. It tingled in the skin, her cheekbones and even in her hair.
Part II
The Shehnai of Bismillah Khan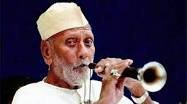 Image Reference: Indianexpress.com
Summary
This lesson helps us to understand Indian classical musicians and instruments especially the origin of shehnai and Shehnai maestro Ustad Bismillah Khan. Born on 21 March 1916, Bismillah belongs to a well-known family of musicians from Bihar. His grandfather was a shehnai-nawaz of the Bhojpur king's court. Bismillah khan took to music early in life when he was 3 years old in the company of his maternal uncle. His life is a source of simplicity and communal harmony from the very beginning when he used to sing ' Chiata' in Bihariji temple and practicing shehnai in Vishnu temple and Mangala Maiya temple of Varanasi. Bismillah khan got his big break with the opening of All India Radio in Lucknow in 1938. He also played shehnai on 15 August, 1947 from Red fort in presence of Pandit Nehru.
Bismillah khan gave many memorable performances both in India and abroad where he was honoured with so many awards. He also gave music in two movies 'Gunj Uthi shehnai' and 'Sanadhi Apanna". He was so fond of his motherland that he refused an offer to be the Head of Shehnai school in USA. In 2001, Ustad Bismillah khan was awarded India's highest civilian award, the Bharat Ratna.
Short and Long Answer Type Questions
Q. Why did Aurangzeb ban the playing of the pungi?
Ans. Aurangzeb banned the playing of musical instrument pungi because it had a shrill, unpleasant sound.
Q. How is a shehnai different from a pungi?
Ans. Shehnai has a better tonal quality than pungi. It is a natural hollow stem pipe with holes on its body and is longer and broader than the pungi. Shehnai is, in a way, an improvement upon the pungi.
Q. Where was the shehnai played traditionally? How did Bismillah Khan change this?
Ans. The shehnai was traditionally played in royal courts, temples and weddings. Ustaad Bismillah khan, an undisputed monarch of shehnai brought this instrument onto the classical stage.
Q. When and how did Bismillah Khan get his big break?
Ans. Bismillah khan got his big break in 1938. The All India Radio opened in Lucknow and Bismillah khan played shehnai on radio. He soon became an often heard player on radio. He became the first Indian to greet the nation with his shehnai from the Red Fort on 15 August, 1947.
Q. Where did Bismillah Khan play the shehnai on 15 August 1947? Why was the event historic?
Ans. On 15 August 1947, Bismillah Khan played the Raag Kaafi on his shehnai from the Red Fort. The event was historical because it was on the occasion of India's Independence from British Rule.
Q. Why did Bismillah Khan refuse to start a shehnai school in the U.S.A.?
Ans. Bismillah Khan refused one of his student's request to start a shehnai school in the U.S.A. because he would not live away from Hindustan, specifically, from Benaras, the River Ganga and Dumraon.
Q. Find at least two instances in the text which tell you that Bismillah Khan loves India and Benaras.
Ans. The first instance is when he turned down his student's offer to start a shehnai school in U.S.A. The second instance is when Khansaab was asked by Shekhar Gupta about moving to Pakistan during the partition, he said that he would never leave Benaras.
———xxXxx———